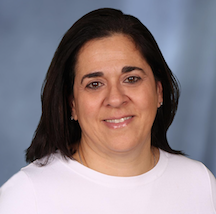 I focus on things that matter. I live in Woburn with my family, besides family what matters to me is that I can help you sell, buy or rent your home in the shortest and least stressful time.
I have more than 15 years of sales experience and have earned prestigious awards but I feel most rewarded when I bring a smile to my clients face by ensuring their interest is always protected. I hold a Bachelor Degree in Business Administration and am a technical person very computer oriented. I learn constantly by listening to my customers, one at a time. I am always looking to learn more. I speak three languages fluently, but what matters most is that I speak your language. Whether you are a buyer, a seller, a Landlord or a tenant and I would love to help you with your real estate needs.
My team of experts represents the best and brightest in the industry, and we're always striving to lead the field in research, innovation, and consumer education. Today's buyers and sellers need a trusted resource that can guide them through the complex world of real estate. With our extensive knowledge and commitment to providing only the best and most timely information to our clients, we are your go-to source for real estate industry insight and advice.
My Mission Statement:
My philosophy is simple: clients come first. I pledge to be in constant communication with my clients, keeping them fully informed throughout the entire buying or selling process. I believe that if you're not left with an amazing experience, I haven't done my job. I don't measure success through achievements or awards but through the satisfaction of my clients. Feel free to check my reviews.
Woburn Seller

Janine has been great. I was able to get cash offers after the first open house. Having a computer that is a 50/50 shot of working, Janine has gone out of her way to print out & deliver documents to me personally.

Access to pictures, listings, and other types of information has been VERY Not everything needs to be done by email and having the ability to talk to someone in person HELPS everyone BUYERS & SELLERS. I have not moved yet, but I do not foresee any problems.

No one likes the moving process, so if it makes it EASIER, "work with somebody you can trust".



— SELLER – WOBURN – CONDO