DIY Isn't Always the Answer
You're a smart homeowner and you're pretty handy with a hammer. There are plenty of simple home upgrades and repairs that you can handle on your own. There are some, however, that should be left to the professionals.
Heating and air
Your home's HVAC system contains lots of moving parts and potentially hazardous chemicals. If it springs a leak, depending on the type of system you have, you may need to replace or refill the refrigerant. This requires a special license – it's not something you can simply pick up at the grocery store. The Environmental Protection Agency requires anyone handling drums, cans, or cylinders of refrigerant to hold a section608 Technician Certification.
Rooftop repairs
Not only is climbing on the roof dangerous but improperly performed repairs can put your home's foundation at risk. It may look easy, but fixing a damaged roof requires a keen eye for detail and knowledge of water flow and the ability to spot hazards from above, such as hanging limbs. Depending on the height of your home, you should also outsource gutter cleaning to avoid falling. Most experts recommend gutter cleaning at least twice each year, in the fall and spring.
Fireplace cleaning/repair
There's nothing quite like a roaring fire on a cold winter night. While your fireplace might look serene, it can be hiding major issues that potentially put your home and family at risk. According to Today, the combustion process can lead to a significant buildup of creosote. This flammable material can quickly trigger fires in the attic and inside the walls. Only trust a CSIA Certified Chimney Sweep to clean your home's fireplace. In addition to performing a thorough cleanout, this individual can alert you to any damage that needs attention.
Plumbing and electrical
Like your HVAC system, your plumbing and electrical systems require a skilled and certified technician. While you should have no problem unclogging the bathroom sink, larger blockages, such as those in the mainline and toilet, may require special tools and materials. Even something as seemingly simple as a dripping faucet should be looked at by a professional plumber as issues may go deep within the wall. Small drips can, over time, lead to wood rot, which is an expensive repair. Likewise, a licensed electrician should handle electrical upgrades and repairs. One incorrectly installed light fixture or outlet could result in a home fire.
Permanent modifications
If you're considering making modifications to your home to accommodate a disability, a professional should also handle these repairs and upgrades. NMEDA Automotive Mobility Solutions explains that wheelchair accessibility modifications include installing a raised toilet and building a ramp at the main entryway. A contractor will be well-informed about the latest guidelines and be able to advise you on home-safe practices and other modifications that can make living with a disability less of a hassle. Having these and other home modifications completed by a professional can also increase the marketability of your home when it's time to move.
Foundation fixes
Your home's foundation is literally the base upon which it stands. Stair stepping cracks in brick and bulging interior walls are potential signs of foundation failure. Never attempt to repair these on your own as you could make the problem worse. If your foundation issues were caused by erosion due to an improperly graded lawn, you will not only need a contractor to fix the damage to your home but also a professional landscaper who has the tools, equipment, and knowledge to properly divert water.
For more information on home improvements and repair projects that should be left to the professionals, check out13 Home Improvements That Are Illegal to DIY. Remember, when in doubt, let an expert figure it out.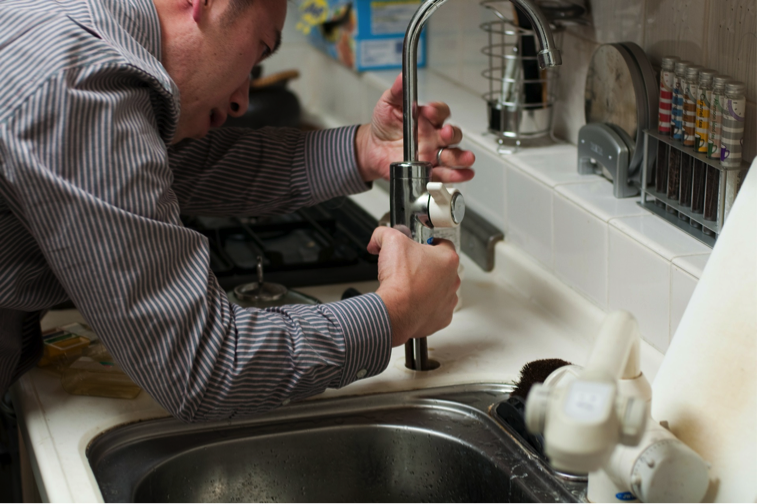 Image via Pixabay